Team
The activities of Gestassur SA are managed by Philip Waser and Simon Vuille.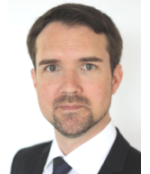 Philip Waser
As a Master in Law graduate from the University of Basel, Mr. Waser first worked in a Brussels law firm and a Swiss bank. Thereafter he joined Chubb Insurance Company of Europe SE in Zürich as an underwriter. At Chubb, Mr. Waser was able to enhance his experience in the field of specialty insurance during numerous assignments throughout Europe and in the United States. He was ultimately appointed to the position of Chubb Head of Financial Institutions for Switzerland. Mr. Waser is also qualified as ARM (Associate in Risk Management) of the American Institute for Chartered Property Casualty Underwriters, AICPCU.

Philip Waser is Chairman of Gestassur SA and head of the Zürich office.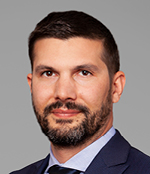 Simon Vuille
Simon started his career at Credit Suisse in Zurich, before joining Man Investments. There, he became a hedge fund analyst and subsequently a portfolio manager responsible for institutional investors' hedge fund portfolios. He then joined a single family office to develop alternative and fixed income investments. In 2015, Simon joined Lombard Odier to create and manage funds focused on Insurance Linked Securities. Before joining Gestassur, Simon was a Director and a product specialist for alternative investments within Credit Suisse's private bank. Simon is educated in law (Master of Laws, University of Zurich and Lausanne) and finance (Licence in Economics, Master in Banking and Finance, University of Lausanne), and holds the Chartered Financial Analyst (CFA) designation.

Simon is a Senior Associate, based in Zurich, and primarily responsible for the French-speaking clientele.